Type

Style

Pizazz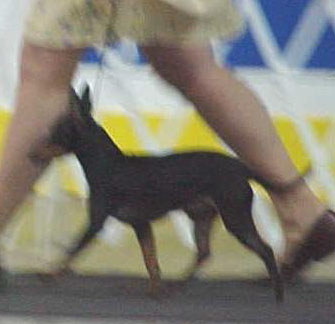 Fwaggle is a home-based breeding program located in the suburbs of Halifax, Nova Scotia. Our breeding program is quite small, housing at present 8 dogs (5 TMTs, 2 Lhasas and 1 Cavalier King Charles Spaniel -- only 2 of whom are of an appropriate age for breeding!). Whenever possible we allow our breeding stock the luxury of a forever home, coming back to us only for breeding, and living as the center of attention for the rest of their lives. Consequently, while we only house 8 dogs we do have several more who we consider valuable members of our breeding program. We normally produce 2-3 litters per year and generally show only one or two dogs per year on a limited basis (always owner-handled). Over the past 17 years, and despite this limited pool, we are proud to have produced or owned 33 champions, and several dogs with performance/agility titles. Principally though, all of our dogs are pets first, show dogs last. All puppies are raised underfoot and exposed to a wide variety of stimuli in order to produce well-socialized, happy adults.
Toy Manchester Terriers
Fwaggle Kennels has been the home/breeders of many of Canada's Top Toy Manchester Terriers over the past 17 years, including Best In Show, Best In Specialty Show, Best Puppy In Show and multiple group winners. Our dogs have done very well show wise on both sides of the border, and we have been honoured with several Award of Merit and Winners placements at American National Specialty Shows. Additionally, Fwaggle is also the proud breeder of MBIS/MBISS Am Ch. Fwaggles Tapman at Burmack (aka "Jake") who won both the 2000 & 2001 American Manchester Terrier Club National Specialties, was the Top TMT in the US for 2001 and finished as the #20 Toy dog in the US for 2001.
We have also tried to increase awareness of this somewhat obscure breed and, to this end, have pushed hard for the formation of a national breed club. To learn more about the Canadian Manchester Terrier Club please visit their site!
Lhasa Apsos
Having bred Lhasa Apsos for the past 15 years we are proud of the quality and temperament of puppies we have produced and shown. We have always strived to produce healthy, happy puppies and accept nothing less. Fwaggle is currently home to Ch. Jengo Lasacas a Tad to Fwaggle, a multi-group winning parti-colour male.
---
We have been very successful in the show ring, it's true - but we value these breeds for more than just their beauty. We are proud to have produced titled obedience dogs, as well as puppies active in agility, working as therapy dogs, and filling their owners lives with joy as valued pets. All puppies are home raised and owners are provided with an appropriate guarantee for both health and temperament.
Our family's love affair with Toy Manchester Terriers and Lhasa Apsos has continued to grow throughout the past 15 years and we hope to be able to share some of our love for these noble breeds with you through this site. We invite you to explore and have a look at the success we have achieved both in and out of the show ring.
Fwaggle puppies and show dogs are exclusively fed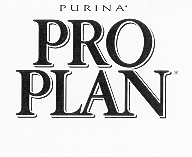 Email: fwaggle.kennels@ns.sympatico.ca
---
Manchester Main Page

Lhasa Main Page

About Fwaggle
Meet Our Dogs

Upcoming Litters

News
---
Sign My Guestbook
View My Guestbook